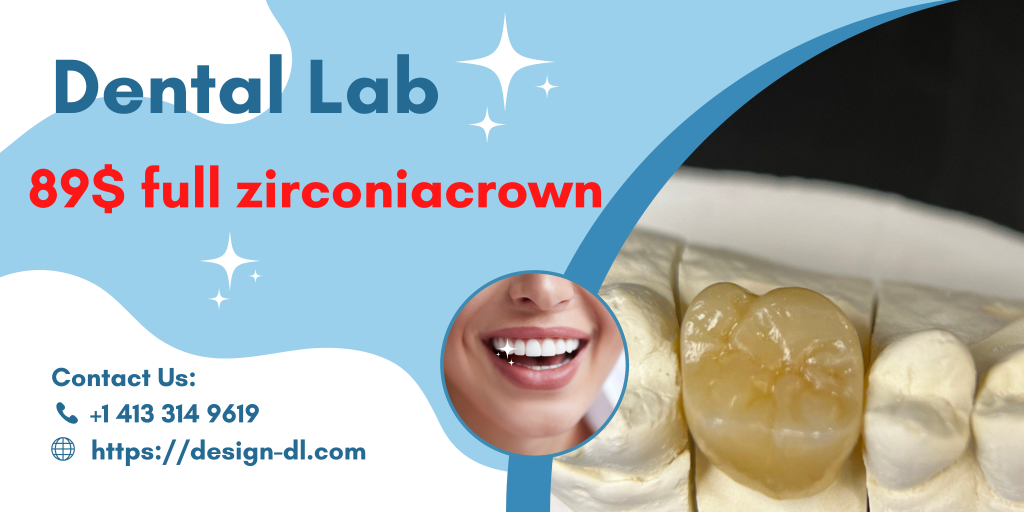 Implants
Design Dental Lab understands crafting quality crowns and abutments is essential to delivering satisfactory implant results to patients. That's why we offer a wide selection of restorative products and utilize the most accurate CAD/CAM technology available to meet your patient's unique needs.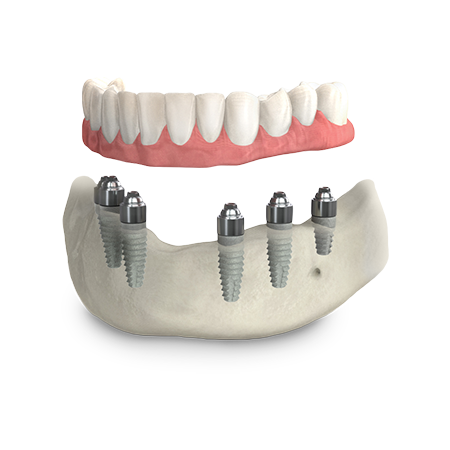 "All in Four"
The " All In Four" solution includes four to six implants, which are used to secure a patient's denture with special prosthetic screws. This process can typically be completed in one day and can use either the patient's existing denture or newly fabricated prosthetic. The implants are able to be immediately loaded with the denture, which increases patient satisfaction.
Copy Mill Restoration
The copy mill restoration from Design Dental Lab is available with a metal or PEEK bar that is fabricated with preps, upon which individual, esthetic crowns are placed. This solution offers superior esthetics and strength. Our team fabricates it with individual crowns because it allows for exceptionally easy repairability and crown replacement of single or multiple units.
Fixed Hybrid Bar
The fixed hybrid bar combines the stability of an implant to the edentulous or soon-to-be edentulous patient with the affordability and esthetics of a denture. Using as few as four implants per arch, this restorative option can be implemented the same day as surgery.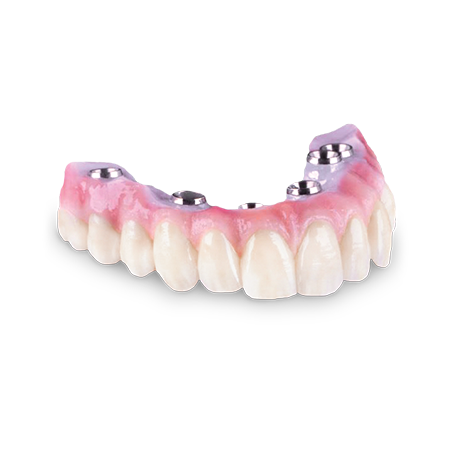 Screw-Retained Zirconia Implant Bridge
Mounted to 4-6 dental implants, Design Dental Labs' screw-retained hybrid implant bridge is designed from ultra-durable, high-translucency zirconia. If your edentulous patient is searching for an alternative to poorly fitting dentures, offer them the best in strength and esthetics with the screw-retained hybrid implant bridge.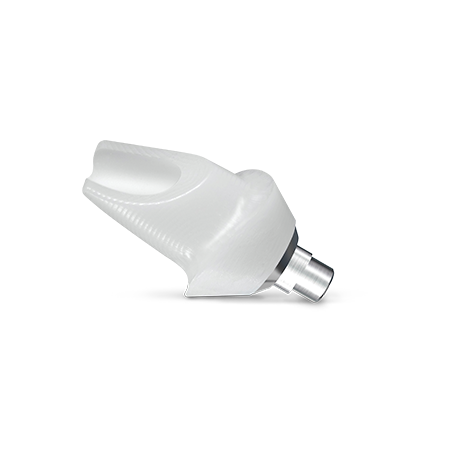 Hybrid Abutments
When patients require the most seamless and natural results in the esthetic region without any compromise in strength, there is no more desirable option than a custom-shaded zirconia substructure beneath one of our many highly-esthetic final restorations. Show your patients the very best of what's possible in modern restorative dentistry today.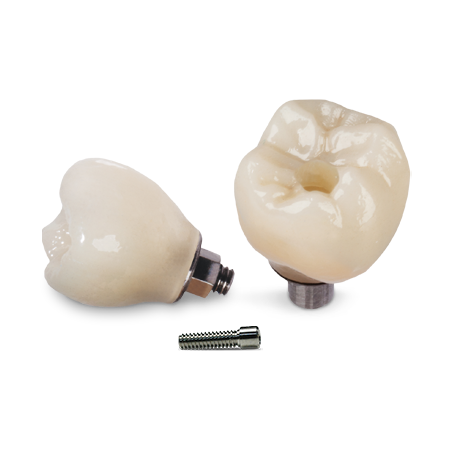 Screw-Retained Crowns
Cement left below the margin during oral surgery is one of the leading causes for implant failure, and may take years to detect. Screw-retained zirconia or lithium disilicate crowns eliminate this risk, also allowing the crown to be easily retrieved for maintenance. Screw-retained crowns can be constructed from your choice of materials, including IPS e.max® CAD LT, BruxZir® or Aidite.
Genuine Abutments
Genuine abutments offer the safest and most reliable option for seating crowns to industry standard dental implants—and you can do so without having to worry about voiding the manufacturer's warranty. Design Dental Lab offers the finest abutments from Zimmer Biomet, Straumann®, BioHorizons® and Nobel Biocare®.
Custom Milled Abutments
As an economical alternative for our clients, Design Dental Lab offers patient-specific abutments from third-party milling centers. Our high-quality custom units are FDA certified and compatible with most major implant platforms to accommodate the widest possible array of implant options.